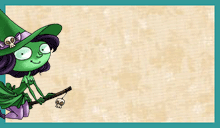 Wanna hang out with Kraftin' Kimmie and the Krafty Girls this weekend?? If you live in Southwestern Ontario you can join them at the Guelph Place Banquet Hall at 425 Michener Rd in Guelph from 9am to midnight on Saturday, January 21st!!
There is an all day crop event going on but you do NOT have to be part of the crop to come and join the fun!!! You can shop to your inky heart's content....we'll have the newest release of Goddesses, Kitty Kapers and Lovely Lulus on hand as well as many more of our most popular stamps!!
some of our amazing and talented Krafty Girls will be teaching four different classes throughout the day!! For the lineup and to signup, go to

this link

at our website.
I'll be there and would love to see you there as well!!